Art by Andy Goldsworthy - nature artist
In the midst of waiting for our new house to close, all the craziness in getting the contractor bids for the rehab, changing and adding and adding social sites like here, a friend gone round the bend in hospital and pet sitting a paraplegic dachshund that needs to be expressed five times a day ... I decided to start a new group on Meetup.com! What the hell was I thinking?!
Before I had time to undo my well-meant but ill-timed plan, it hit the Meetup board and people started joining right off. Ohhhh, no, what've I done? Apparently, I hit on a popular subject which had no other groups in the area. I called it Urban Farmers of South Puget Sound and in a week, there are 31 members. As organizer, I have to come up with meetings, field trips or activities. Ummm ... right. I don't even have the house to host it in, yet.
As I kept up with greeting new members, loading photos and looking like a deer in headlights, Jim was teasing and chuckling. My mind was blank on what to do for a first meetup. I just have not been thinking straight with all the stress in getting our house. I've been a wreck. So, this little whim of a project wasn't helping. Jim helped me brainstorm and came up with a stellar idea. Our first meeting will be a Plant, Seed or Harvest swap. Bring a little or a lot to share and then we'll talk about what members are looking for in the group, put out ideas, etc. Thankfully, a person offered to host it at her house / farm since I hadn't put down a location yet. Okay, so ... here we go! I've even designed a tote bag ~
Today I harvested the lemon verbena leaves. It's been so uncharacteristically dry here that they dried on the plant. Then I came in and made some lemon verbena and lavender tea. Heavenly scent!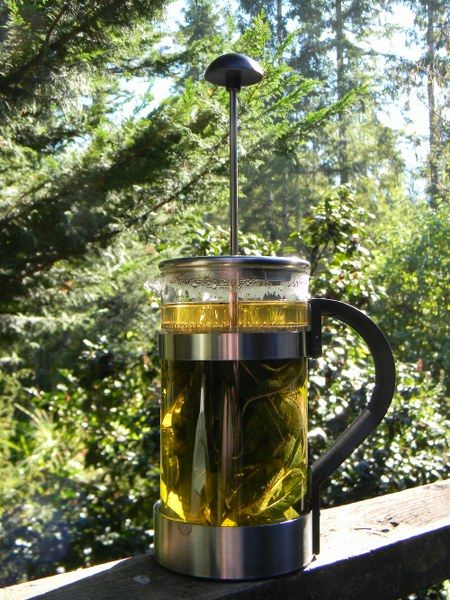 Jim and I inventoried all the lumber we have stashed in various places here, so we know what we have already when we get to FINALLY building the new chicken coop on the new property. Still have a lot to buy. It'll be great when it's done. Agriculturally architectural, of course. With an architect for a husband, nothing is ever "just" a planter or coop or rabbit hutch. There must be five pages of plans for the coop - elevations, specs, etc. So, that's what's up around here.